TUTORIALS
There are four tutorials offered and they will take place on Sunday, 3 June 2018.
Fee
One day tutorial
100 euros
before May 11th, 2018
Half-day tutorial
50 euros
One day tutorial
125 euros
On-site (Limited availability of seats)
Half-day tutorial
75 euros
TOPIC 1
Title: Calibration techniques and accuracy considerations for single and multi-camera systems
Presenters: Prof. Mark R. Shortis (RMIT University, Australia), Prof. Thomas Luhmann (Jade University, Germany), Prof. Stuart Robson (University College London, UK)
Description: Calibration and camera considerations, parameter sets and photo- versus block-invariance, targeting issues, 2D versus 3D calibration objects, free networks and outlier detection, external constraints, multi-camera v single camera, EO and RO constraints, eccentricity corrections, VDE/VDI analysis, environmental factors and refraction, example applications in optical metrology, overview/demonstration of Vision Metrology System (VMS) as a research tool.
Target audience: PhD students, researchers and practitioners
Level: intermediate
Duration: half-day (2:00 pm - 6:00 pm, 3 June 2018)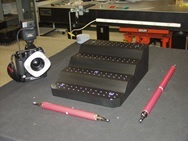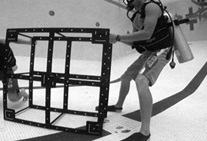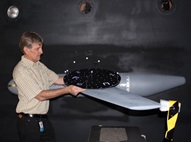 TOPIC 2 (Sold out!)
Title: Deep learning for geospatial data analysis
Presenters: Jan Dirk Wegner & Nico Lang (Photogrammetry & Remote Sensing, ETH Zurich, Switzerland)
Description: Modern (deep) machine learning techniques are at the core of many successful approaches in computer vision, image interpretation, 3D object reconstruction and beyond. Instead of hierarchical, rule-based methods that are tailored for a particular scene layout and task, machine learning enables to model relevant object patterns directly from labeled training data. In contrast to many established classification pipelines that work with a limited set of handcrafted features, the power of deep learning stems from end-to-end learning. The machine learns appropriate features directly for a given data set and task. The tutorial will explain the theory of deep learning, present an overview of recent research, and teach a hands-on programming class for deep learning beginners. Emphasis is on deep learning techniques applied to geospatial data like aerial images and point clouds and tasks like semantic segmentation and object detection.
Target audience: PhD students, researchers and practitioners
Level: Beginner to intermediate
Duration: half-day (9:00 am - 1:00 pm, 3 June 2018)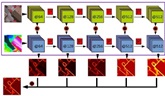 TOPIC 3
Title: Acquisition and Automatic Characterization of Scenes – A holistic approach for scene analysis in terms of semantic labeling and object extraction
Presenters: Martin Weinmann (Karlsruhe Institute of Technology, Germany), Michael Weinmann (University of Bonn, Germany), Franz Rottensteiner (Leibniz University Hannover, Germany), Boris Jutzi (Karlsruhe Institute of Technology, Germany)
Description: The adequate acquisition and analysis of a scene are of great interest for photogrammetry, remote sensing, computer vision and robotics. In the scope of this tutorial, we will address four major issues in this regard. The first part of the tutorial will give a general introduction on geometry acquisition via (passive and active) optical 3D sensing techniques. The second part of the tutorial will focus on active optical 3D sensing as commonly used for the acquisition of large geospatial data and provide a survey on the extraction of descriptive features from such data. The third part of the tutorial will focus on a semantic interpretation of point cloud data and thereby address all components of a typical processing workflow from given point cloud data to a semantic labeling with respect to user-defined classes. The fourth part of the tutorial is dedicated to deep learning techniques for the semantic labeling of point clouds as well as to the context-based classification of these data using graphical models such as Conditional Random Fields (CRFs).
Target audience: PhD students, researchers and practitioners
Level: Beginner to intermediate
Duration: full-day (9:00 am - 6:00 pm, 3 June 2018)

TOPIC 4
Title: Global Network Orientation by Synchronization
Presenters: Andrea Fusiello, Federica Arrigoni (University of Udine, Italy)
Description: A crucial issue in Photogrammetry and Computer Vision is image network orientation, i.e., estimating camera attitudes and positions for a set of images. Whereas the problem can be considered solved for small-scales instances, dealing with a large number of images calls for efficiency and scalability, which are addresses by synchronization. The goal of synchronization (of direct isometries) is to recover the absolute orientation of a number of 3D reference frames, starting from a redundant set of relative orientations. This problem finds application in structure from motion, SLAM, registration of 3D point sets and sensor network localization. Synchronization methods work in frame-space (as opposed to point-space, like bundle adjustment) and are global, for they consider simultaneously all the relative information. For these reasons, they have gained increasing attention especially in the Computer Vision and Automatic Control communities. This tutorial will provide a comprehensive introduction to synchronization and describe some solution methods, focusing on closed-form matrix formulations.
Target audience: PhD students, researchers and practitioners
Level: Intermediate to advanced
Duration: half-day (2:00 pm - 6:00 pm, 3 June 2018)